DE BALIE * 08. December - 15. December 2019 * FUNDRAISER EXHIBITION
Nasty Women was an anti-Trump fundraiser exhibition in New York when he was elected. He called Hillary Clinton a nasty woman. Nasty Women became an international feminist movement with more than 80 exhibitions/fundraisers worldwide for women's rights. The Amsterdam 2017 edition in was a huge succes with 184 artists from 27 countries, raising €16.000 for charity. Nasty Women / #teamFemke is a renewed statement, sparked by the sexist press Amsterdam's mayor Halsema got because of her teenage son.
Nasty Women Amsterdam #teamFemke is supported by (amongst others): TINKEBELL., Airco Caravan, Kim van Keken, Jamila Aanzi, Maaike Vallenduuk, Anita Groenink, Angela Carper, Lola 't Hart, Marcella van der Kruk, Marije Lighthart, Matthea de Jong, Natascha van Weezel, Natasja van den Berg and Miriam Hulsmann.
https://nastywomenamsterdam.wordpress.com/
DeBalie, Kleine-Gartmanplantsoen 10, 1017 RR Amsterdam
Opening Sunday 8 december 2019 16.00-20.00
Finissage Sunday 15 december 16.00 - 20.00.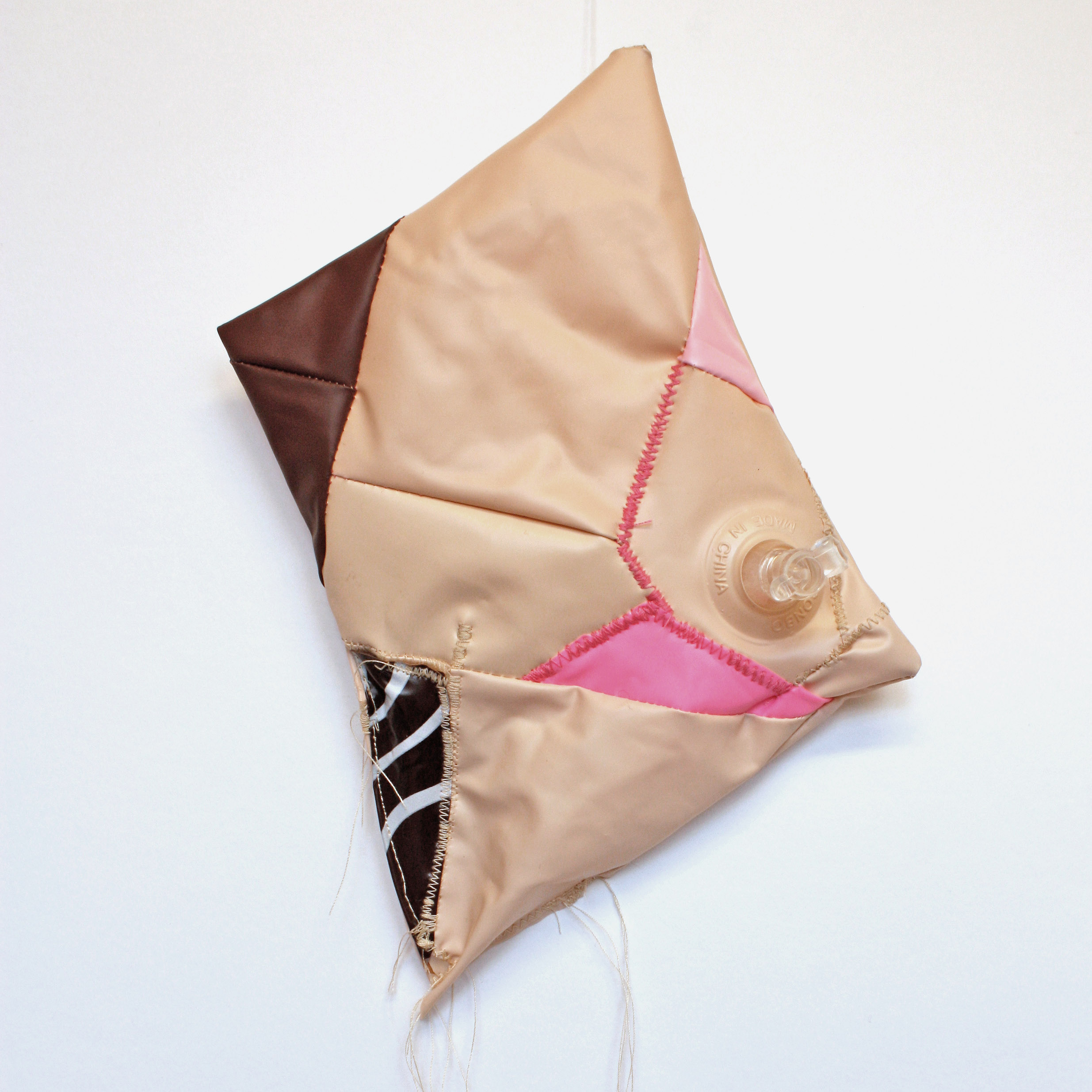 my contribution for the Nasty Women show
impregnable 2019
approx. 20 cm x 17 cm
PVC from inflatable sex dolls, thread, padding
210 € (sold)
meanwhile in sweden ...