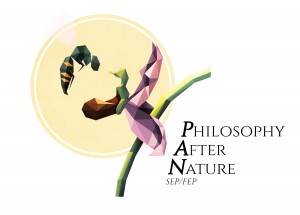 3. - 5. September 2014
Utrecht University | Philosophy After Nature
The Society for European Philosophy and Forum for European Philosophy | Joint Annual Conference
The SEP/FEP conference is the largest annual event in Europe that aims to bring together researchers, teachers and others, from different disciplines, interested in all areas of contemporary European philosophy. This year's theme will be Philosophy After Nature, with speakers engaging with notions of critique, science, ecology, technology and subjectivity as bound up with conceptions of nature, while experimenting with various positions in contemporary thought. Keynotespeakers: Michel Serres, Mark B. N. Hansen, Rahel Jaeggi und Françoise Balibar.
On Fri. 5th Sep. 11.00-13.00 Panel 3.3: NEW MATERIALISM | Room C | Pamela Mackenzie – 'The Fourth Kingdom: Ascension of the Plastisphere' Katharina D. Martin – 'The Digital Milieus and Their Material Entanglement' Paul Rekret – 'Material Entanglements and the Question of Separation'- Petra Klusmeyer – 'Sound and Time'
Conference committee: Rosi Braidotti, Bert van den Brink, Rick Dolphijn, Iris van der Tuin and Paul Ziche.